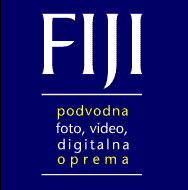 .
ohišja digital / kućišta / housings --> Ikelite - digital Canon



Canon EOS 6D


Cena:

1.500

EUR (359.460 SIT)
Proizvajalec: Ikelite
Koda: I6871.06

Housing shown with Camera, Lens and Lens Port which are not included. This heavy-duty housing is contoured to the camera, durable, and completely corrosion free. The crystal clear polycarbonate case offers a clear view of the main o-ring seal, port o-ring seal, camera controls, and dry inside. The housing is fully functional to a depth rating of 200 feet (60m). The housing is only slightly negative in salt water depending on choice of lens port. Click here for information on housing size and weight. Controls are provided through the housing for every camera function except the multi-controller and kept water-tight with Ikelite pioneered Quad-Ring seal glands—proven to be the most reliable method of sealing controls. A large zoom control knob can be comfortably reached without removing your hand from the handle. As of February 17, 2009 a convenient lever control has been added to operate the camera`s setting/movie shooting button. When the camera is used in video mode this ergonomic control accesses recording start/stop effortlessly with your thumb while maintaining grip on the housing`s handle. Click here for information on a complimentary upgrade to housings produced before February 17, 2009. A full range of optical grade dome and flat ports accommodate most macro, wide angle and zoom lenses. The standard port line offers compact and affordable options without sacrificing image quality. The modular port system offers maximum versatility and performance with interchangeable 8` dome and flat port assemblies. Port attachment is quick and easy with a simple locking system and the port o-ring seal is clearly viewed through the housing. Lens ports sold separately. Click here for information on our port systems. Click here for the Canon port chart which lists the correct ports for most popular lenses. The Super-Eye magnifier comes standard and offers enhanced visibility of the camera`s viewfinder while wearing a diving mask. The camera`s large LCD screen can be clearly viewed through the back of the housing. The live preview feature of the Canon 5D Mark II model is accessible for framing your photos using the camera`s LCD screen. We feel that TTL exposure is so important in underwater photography that we include TTL conversion circuitry in every Ikelite digital SLR housing. The Canon eTTL2 conversion circuitry in the housing works perfectly with all current model Ikelite DS Substrobes. Exposure can be adjusted directly through the back of the housing using two pushbuttons. Settings are clearly indicated even at night by a series of LED lights. The TTL mode provides four half f/stop increments over or under flash compensation to fine-tune exposure. Eight manual power settings in half-stop increments allow for complete creative control. Ikelite DS series Substrobes are industry favorites for their warm, even coverage and lightning fast recycle time. We recommend convenient and affordable strobe with sync cord packages that provide everything you need to take advantage of `automatic` TTL exposure. Use the #4103.52 dual sync cord to connect two DS Substrobes to your system. All current model Ikelite strobes are fully compatible with this housing. Existing DS substrobes may require circuitry updates. Click here for more information on substrobe packages. Click here for circuitry requirements by serial number. Non-Ikelite strobes can be used, but they cannot provide eTTL exposure or be adjusted manually through the housing. Special sync cords are available to connect non-Ikelite strobes from Nikonos, Inon, and Sea & Sea. The optional #9571.3 features a 1` (2.5cm) ball for attachment to the top of the release handle. This provides a mounting point for Ultralight, TLC, and other non-Ikelite arm systems. Click here for more information on attaching non-Ikelite strobes. Release handles with comfortable rubber grips allow for easy attachment and removal of mounting arms at the touch of a button. Two screws remove the handle and tray assembly for traveling. Attach the Pro-V8 LED Video Lite to the top of the release handle using the #9575.4 mount. Click Here for more information on the Pro-V8 Lite.



FIJI Team
Slovenija / SLO
FI POTENCIAL d.o.o.
Komenskega 1
4000 Kranj, Slovenija
tel: +386 4 5329 664
GSM: +386 31 302 367
info@fiji.si
FIJI Team
Hrvatska / CRO
Villa Splendissima d.o.o.
Lakmartinska 4
51 500 Krk, Hrvatska
TEL: 099 / 224 8090
info@fiji.si
.