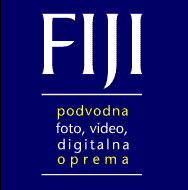 .
ohišja digital / kućišta / housings --> Sea&Sea - digital Canon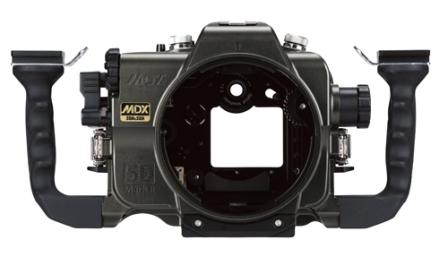 MDX-PRO 5D Mark II for Canon EOS 5D M II


Cena:

3.200

EUR (766.848 SIT)
Proizvajalec: Sea & Sea, Japan
Koda: SSMDX5

An even sturdier, more aggressive style. To the forefront of a digital world that affects the five senses. MDX-PRO 5D Mark II Housing (Dark olive metallic) (Housing only) (Product No. 06149) [Accessories] Housing body cap, camera quick shoe, hex wrench, CR2032 lithium battery, attachment tool *Port is sold separately. ●Design that pursued compactness to the utmost limit The new style of MDX series housings based on the premise of a professional level of photographic representation employs an even more aggressive design by integrating smooth curves and sharp edges. With the standard thickness of aluminum material being made even thinner than that of conventional models, we realized a reduction in size while maintaining rigidity. ●Realizing even more comfortable manual operation Thoroughly pursued a unique structure where the fingers easily reach the main dial and the quick control dial. As a result, succeeded in moving the quick control dial closer to the grip than what is found in conventional models by adjusting the chassis within the housing. With a hand on the grip, snappy adjustment of the shutter/aperture can be made. An appropriate amount of clearance not found anywhere else realizes a high level of holding, which delivers an ideal shooting position. AE lock/FE lock/Index/Reduce / AF point selection/Magnify lever was also changed from the conventional slide-switching type to an up-down, combinable type. Of course, the reverse slant (diagonal) button from the original configuration is still around. Even more active functionality and styling are combined at high dimension. ●Uses a lightweight and durable aluminum body that can withstand even the most severe shooting environments.
 The aluminum material used in MDX series housings makes it possible to manufacture a body that is both lightweight and strong. The all-new high-rigidity, high-durability, high-precision MDX series demonstrates the highest levels of performance under a variety of shooting conditions. ●Controls almost all of the Canon EOS 5D Mark II`s essential functions underwater. ●Every detail of the housing is precision machined from a solid aluminum block to achieve a high-quality texture and design. All edges have been polished carefully for safety. ●The housing is protected by a highly corrosion resistant, anodized coating. The coating protects the housing from environmental corrosion and abrasions. ●The YS converter connector is standard equipment.*1 The included 6-pin wired connector accepts the optional YS converter/C. The converter woks with the YS-Series strobes to provide automatic TTL flash adjustment. ●The easily damaged front lower part is guarded by a bumper protector. ●Furnished with a tripod socket in the central region of the bottom surface of the main body. If you remove the attached ergo grip, you can also add an optional Grip-Stay L. ●Comes standard with two bulkhead connectors: one type-N connector (2-pin wired for manual) and one 6-pin wired connector (for dedicated TTL). ●Equipped with a 0.5x pick-up viewfinder standard. Interchangeable 0.5x/0.8x viewfinders (optional) are also available. ●The quick shoe makes the camera easy to install and remove from the housing. ●A built-in leak sensor immediately alerts you to any water leakage. ●Strong and durable build, with a depth rating of up to 60 m / 200 ft. *1 The converter requires the Sync Cord/N for connecting to a strobe. *The MDX-PRO 5D Mark II housing comes from the factory with these type-N connectors: one 2-pin wired connector and one 5-pin wired connector. *To use two SEA&SEA YS-Series strobes with the factory-equipped type-N connectors, you must use the Dual Sync Cord/N. Construction Body: corrosion-resistant aluminum alloy (machined) / anodized body, Grip: corrosion-resistant die-cast aluminum alloy Depth rating: 60m / 200ft Dimensions (WxHxD): 336x170x139mm / 13.4x6.8x5.6inch Weight: Approx. 2,400g / 8.4oz (Housing only)



FIJI Team
Slovenija / SLO
FI POTENCIAL d.o.o.
Komenskega 1
4000 Kranj, Slovenija
tel: +386 4 5329 664
GSM: +386 31 302 367
info@fiji.si
FIJI Team
Hrvatska / CRO
Villa Splendissima d.o.o.
Lakmartinska 4
51 500 Krk, Hrvatska
TEL: 099 / 224 8090
info@fiji.si
.