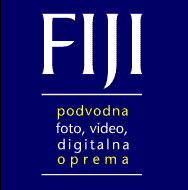 .
ohišja digital / kućišta / housings --> Sea&Sea - digital Canon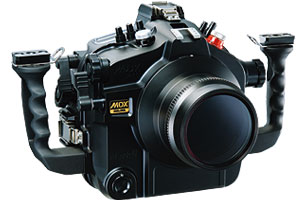 MDX-70D for Canon EOS 70D


Cena:

3.800

EUR (910.632 SIT)
Proizvajalec: Sea & Sea, Japan
Koda: S06135

Introduction of MDX-PRO Mark III for Canon EOS 1D Mark III and EOS 1Ds Mark III SEA&SEA's new MDX housing series are machined out of solid block aluminum and designed for ultimate precision, ergonomics and performance. The MDX-PRO Mark III is designed for the discerning professional.This completely reliability renovated, new-generation version pro digital SLR housing is the result of our pursuit of high performance and high reliability. MDX-PRO Mark III (black) (housing only) Product number: 06135 Accessories: Housing body cap, hex wrench, CR2032 lithium battery and attachment tool Main Housing Features: ●Every detail of the housing is precision CNC machined. Ergonomically designed for ease of use. ●Manufactured from solid block aluminum alloy with all edges carefully polished for safety. ●The housing is protected by a highly corrosion resistant anodized (black) coating. The coating provides the housing from environmental corrosion and abrasions. ●TTL strobe photography is possible when used with product 50116 (TTL converter 250 for Canon) (optional).(*available in this spring, revised information on January 23, 2008) ●Equipped with a 0.66x pick-up viewfinder standard. An interchangeable 0.8x viewfinder (optional) is also available. ●Both the main command dial and sub command dial are operable while holding the hand grips due to advanced ergonomic design. ●Most 1D/1Ds Mark III camera functions are accessible and can be operated underwater with ease. ●Compatible with Product 46060, Shutter-activated Focus Light. (Optional, factory modification is required.) ●SEA&SEA Port lock system prevents an attached port from loosening while in use. ●One Nikonos type connector (2-pin wired for manual) and one 6-pin wired connector (for dedicated TTL) come standard with the housing. ●Locking latches to prevent accidental release of housing back. ●Built-in Leak sensor alerts user if moisture or water-intrusion is detected. Construction: Body: Corrosion-resistant aluminum alloy (machined)/anodized body, grip: corrosion-resistant aluminum alloy (die-cast) Depth rating: 60m/200ft Dimensions (WxHxD): 335x220x147mm / 13.4x8.8x5.9inch Weight: approx.3,150g / 110.3oz (housing only)



FIJI Team
Slovenija / SLO
FI POTENCIAL d.o.o.
Komenskega 1
4000 Kranj, Slovenija
tel: +386 4 5329 664
GSM: +386 31 302 367
info@fiji.si
FIJI Team
Hrvatska / CRO
Villa Splendissima d.o.o.
Lakmartinska 4
51 500 Krk, Hrvatska
TEL: 099 / 224 8090
info@fiji.si
.