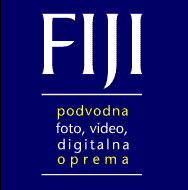 .
ohišja digital / kućišta / housings --> Ikelite - digital Nikon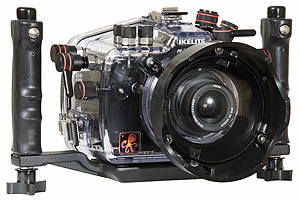 Nikon D-3200


Cena:

1.400

EUR (335.496 SIT)
Proizvajalec: Ikelite
Koda: I6801.32

Introducing a full-featured yet affordable underwater housing for the Nikon D-300 Digital SLR Camera. The compact, clear polycarbonate case provides visibility of its o-ring seals and corrosion-free performance up to a depth of 200ft (60m). Controls are provided for every camera function and kept water-tight with Ikelite pioneered Quad-Ring seal glands--proven to be the most reliable method of sealing controls. A full range of dome and flat ports accommodate most macro, wide-angle and zoom lenses. Port attachment is quick and easy with a simple locking system and clear view of the port o-ring seal. Lens port not included. A large zoom control knob can be comfortably reached without removing your hand from the handle. Click to enlarge The housing includes iTTL conversion circuitry that operates perfectly with current model Ikelite DS SubStrobes. See strobe requirements by serial number. A large dial on the back of the housing puts precise exposure control right at your fingertips. The top (yellow) half of the exposure dial provides four 1/3 f/stop increments over or under flash compensation that is added to or subtracted from any compensation entered into the camera. The bottom (black) half of the dial provides seven manual power settings in half-stop increments



FIJI Team
Slovenija / SLO
FI POTENCIAL d.o.o.
Komenskega 1
4000 Kranj, Slovenija
tel: +386 4 5329 664
GSM: +386 31 302 367
info@fiji.si
FIJI Team
Hrvatska / CRO
Villa Splendissima d.o.o.
Lakmartinska 4
51 500 Krk, Hrvatska
TEL: 099 / 224 8090
info@fiji.si
.