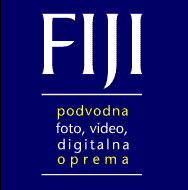 .
ohišja digital / kućišta / housings --> Sea&Sea - digital Canon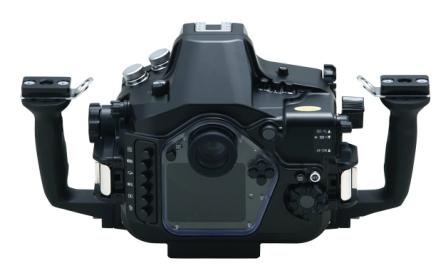 MDX-6D for Canon EOS 6 D


Cena:

2.900

EUR (694.956 SIT)
Proizvajalec: Sea & Sea, Japan
Koda: S06144


Suitable for taking both still images and movie Uses a lightweight and durable aluminum body that can withstand even the most severe shooting environments.
The aluminum material used in MDX series housings makes it possible to manufacture a body that is both lightweight and strong. The all-new high-rigidity, high-durability, and precision MDX series demonstrates the highest levels of performance under a variety of shooting conditions.
Controls almost all of the Canon EOS 7D essential functions underwater.
Every detail of the housing is precision machined from a solid aluminum block to achieve a high-quality texture and design. All edges have been polished carefully for safety. The housing is protected by a highly corrosion resistant, anodized coating. The coating protects the housing from environmental corrosion and abrasions. The shutter lever can be operated in two ways – pressing from the top or pulling from the front for quick snap shorts – and offers a smooth halfway press for quickly locking the autofocus.
TTL auto adjustment available when using an optional YS Converter/C. When using a YS Converter/C to enable the TTL auto adjustment, use a 5-pin Sync Cord/N to connect it to a genuine SEA&SEA strobe. Furnished with a tripod socket in the central region of the bottom surface of the main body. If you remove the attached Ergo Grip, you can also add an optional Grip-Stay L.
Comes standard with two bulkhead connectors: one type-N connector (2-pin wired for manual) and one 6-pin wired connector (for dedicated TTL).
Equipped with a Optical Viewfinder 0.5x standard. Interchangeable 0.66x/0.8x viewfinders (optional) are also available. The quick shoe makes the camera easy to install and remove from the housing. The camera is firmly and correctly mounted on the quick shoe with the tripod screw hole and the positioning pin. A built-in leak sensor immediately alerts you to any water leakage. Strong and durable build, with a depth rating of up to 60m / 200ft. *The MDX-7D housing comes from the factory with these type-N connectors: one 2-pin wired connector and one 6-pin wired connector. *To use two SEA&SEA YS-Series strobes with the factory-equipped type-N connectors, you must use the 5-pin Dual Sync Cord/N.
Specifications [ MDX-7D Housing ] [Construction] Body: corrosion-resistant aluminum alloy (machined) Grip: corrosion-resistant die-cast aluminum alloy [Depth rating] 60m / 200ft [Dimensions (WxHxD)] 341x194x141mm / 13.6x7.8x5.6inch [Weight] Approx. 2,700g / 94.5oz (Housing Two Fiber-optic cable sockets Simply by connecting the Fiber-Optic Cable (L-type) to the connector, the light of the digital camera's built-in flash is detected and connected to an external strobe. This is considerably less complicated than setting up an electrical connector that requires detailed knowledge. It also eliminates any risks involved when the connector is submerged in water. Unparalleled design provides easy access to the main dial and the quick control dial. Shutter speed and aperture can be adjusted without removing your hand from the grip. Button to activate live view photography and video is ergonomically positioned for easy access. While holding the grip, you can control AE lock/Index/Reduce lever and AF point selection/Magnify lever and AF start lever to check focus points and then press the start/stop button to record video. The setting button is also situated close to the grip for quick access to the button. Great functionality, engineering and ergonomic design make this housing exceptional. only)



FIJI Team
Slovenija / SLO
FI POTENCIAL d.o.o.
Komenskega 1
4000 Kranj, Slovenija
tel: +386 4 5329 664
GSM: +386 31 302 367
info@fiji.si
FIJI Team
Hrvatska / CRO
Villa Splendissima d.o.o.
Lakmartinska 4
51 500 Krk, Hrvatska
TEL: 099 / 224 8090
info@fiji.si
.