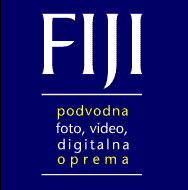 .
ohišja digital / kućišta / housings --> Sea&Sea - digital Canon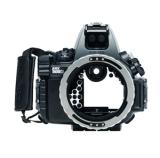 RDX -600D for Canon EOS 600D/550D


Cena:

1.360

EUR (325.910 SIT)
Proizvajalec: Sea & Sea, Japan
Koda: RDX-600D

[ RDX-600D Housing ] [Construction] Polycarbonate [Depth rating] 60m / 200ft [Dimensions (WxHxD)] 200x190x139.5mm / 8x7.6x5.6inch [Weight] Approx. 2,000g / 70oz (Housing only)

Customer-replaceable strobe connector (Optional Sync Cord 2 pin connector) is available. Remove the accessory connecter cap and install the Optional Sync Cord / N. Then the 5-pin Sync Cord/N or the 5-pin Dual Sync Cord/N will be useable. Features a Optical Viewfinder 0.5x that makes it easy to see the whole field of view. An optional exchangeable viewfinder can be selected as well. Various ports including NX ports can be mounted with the RDX Port Base L or the RDX Port Base S in order to accommodate many kinds of lenses. New type of easily operated shutter lever, excellent for quick snapshots. The shutter lever can be operated in two ways – pushing from the top or pulling from the front – and offers a smooth halfway press for adjusting the autofocus so you need not worry about any missed chances. Large buckle structure (with lock function). Makes it easier to open and close the back cover than existing (metal) locking latches. By attaching an SA8, a SEA ARM 7 Compact or a similar arm set to the tripod socket at the bottom of the housing, up to two external strobes can be mounted. When using the optional Grip-Stay L, you can hold the camera firmly with both hands just as you can with conventional housings. Strong and durable build, with a depth rating of up to 60m / 200ft.



FIJI Team
Slovenija / SLO
FI POTENCIAL d.o.o.
Komenskega 1
4000 Kranj, Slovenija
tel: +386 4 5329 664
GSM: +386 31 302 367
info@fiji.si
FIJI Team
Hrvatska / CRO
Villa Splendissima d.o.o.
Lakmartinska 4
51 500 Krk, Hrvatska
TEL: 099 / 224 8090
info@fiji.si
.