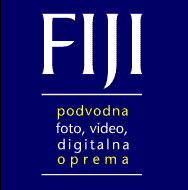 .
video osvetlitev / lampe / lights --> Video luči Sea&Sea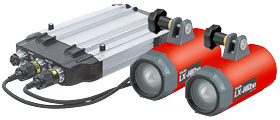 Video luč LX-HID30


Cena:

po naročilu

EUR
Proizvajalec: Sea & Sea, Japan
Koda: S09103

LX-HID30 Double Light Set The light head uses an ultra-high bright metal halide lamp. The light efficiency is approximately three times more than that of a halogen lamp. The color temperature is 6,500K degrees, close to that of the sunlight, reproducing natural colors. Specifications: Battery: rechargeable Ni-MH battery / 13.2V / 3,700 mAh Recharging time: approx. 3 hours (with accessory battery charger) Battery charger: For BLX-55W only (with built-in overcharging prevention circuitry) Continuous burn time: approx. 90 minutes (1 light at full power), approx. 45 minutes (2 lights at full power) Safety device: The power will automatically turn off should the cord is accidentally detached underwater. Dimensions (WxHxD): 72x105x130mm / 2.8x4.1x5.1inch Weight: Approx. 2,400g / 84oz (+800g / 28oz underwater) Beam angle: 55° Compatible models: VX-FX1, VX-2000PRO, VX-2100PRO, VX-950PRO, VX-G1 series, VX-PC series, VX-1000PRO, and Sony Marine Pack video housings *Brightness and Power ON/OFF cannot be operated with optional Light Control Grip.



FIJI Team
Slovenija / SLO
FI POTENCIAL d.o.o.
Komenskega 1
4000 Kranj, Slovenija
tel: +386 4 5329 664
GSM: +386 31 302 367
info@fiji.si
FIJI Team
Hrvatska / CRO
Villa Splendissima d.o.o.
Lakmartinska 4
51 500 Krk, Hrvatska
TEL: +385 91 955 0049
info@fiji.si
.