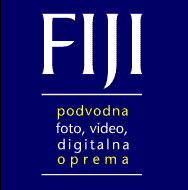 .
ohišja digital / kućišta / housings --> Ikelite - digital Canon



Canon EOS 60D


Cena:

1.400

EUR (335.496 SIT)
Proizvajalec: Ikelite
Koda: I6871.60

The compact dSLR housing system is very realistically priced, features full capabilities, and operates safely to 200 feet depth. These housings include conversion circuitry that provides eTTL compatibility for current model Ikelite DS model SubStrobes. The circuitry includes two f/stop over and under compensation in half-stop increments, and eight manual power settings in half-stop increments by simply pushing a button. See SubStrobe requirements by serial number. Other strobes can be used, but will not provide eTTL2 functions of the conversion circuitry. Mount and sync cords for Nikonos and sync cords for Inon or Sea & Sea strobes are available. All ports from our SLR systems can be utilized, allowing use of most macro, wide angle, and zoom lenses. This system allows you to see that the port is sealed. The housing `O` ring seal is a masterpiece in fail-safe simplicity compared to designs that require stuffing the `O` ring into a groove. You can see that the `O` ring is sealed. The heavy duty thick wall housing is molded of corrosion free clear polycarbonate. The Release Handle system allows easy attachment and removal of SubStrobe mounting arms at the touch of a button. Two screws remove the handle and tray assembly for traveling. The housing size and weight provides neutral buoyancy and superb handling underwater. Camera installation is quick and simple. The dependable controls are conveniently placed at your fingertips, and kept water tight with Ikelite pioneered Quad-Ring seal glands proven to be the most reliable method for sealing controls. The Ikelite Super-Eye magnifier provided with the housing offers enhanced viewing while wearing a diving mask. * button can be activated with your thumb while holding the handle. Control for depth of field preview/focus lock and the lens release button is provided.



FIJI Team
Slovenija / SLO
FI POTENCIAL d.o.o.
Komenskega 1
4000 Kranj, Slovenija
tel: +386 4 5329 664
GSM: +386 31 302 367
info@fiji.si
FIJI Team
Hrvatska / CRO
Villa Splendissima d.o.o.
Lakmartinska 4
51 500 Krk, Hrvatska
TEL: 099 / 224 8090
info@fiji.si
.